False information published by Fox News 20200422
Misidentification of Louisville Mayor and Credit Scoring Site author #Myth4
| By Greg Fisher
FROM: Greg Fisher, greg@truthandfalsity.com
TO: Joseph Brown, editor, Huntsville Item; Daiquiri Beebe, real estate agent; Stacy Johnson, Money Talks News; Chris Kissell, Money Talks News; Caleb Parke, Fox News; Porter Berry, editor-in-chief, Fox News Digital
DATE: April 26, 2020, 4:46 PM
SUBJECT: information; Fisher, ratio #TheEditors
Mr. Parke, you wrote, "Mayor Greg Fisher and On Fire Christian Church announced Tuesday that a deal had been reached."
Then, in the same article, you wrote, "'We are grateful to Mayor Fischer and Louisville city officials who worked with us to ensure their policies are both consistent with the Constitution and the CDC's guidelines,' Roger Byron, First Liberty lawyer representing the church, said in a statement to Fox News."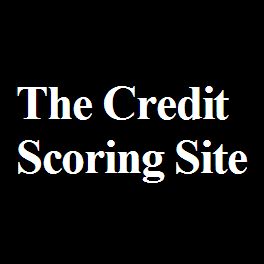 Then, again in the same article, you wrote, "When Fisher announced the ban ahead of Easter Sunday, he encouraged citizens to report any churches violating the order to the city's 311 number."
I am not the mayor of Louisville. The mayor's name contains the letter 'C;' mine does not (his is Fischer, not Fisher). Please reply today.
Mr. Kissell, I found no email address for you specifically. What is your address?
You wrote, "In general, it is best to keep your debt-to-limit ratio, also known as a credit utilization rate, below 30%."
There is nothing special about 30%. Fair Isaac said, "There is nothing 'optimal or significant' about 30% revolving utilization."
Who is the source for your information?
Please reply today.
Ms. Beebe, you wrote: "Believe it or not, your credit score rises when you don't use your credit cards. It is okay to have them, just pay down the balance and you'll see a large jump in your score for having 30% or less as the balance, the lower the better. Your retail cards (store credit cards) balance matters too, so be sure to keep them at 30% or below."
What training have you received regarding the so-called credit score utilization ratio?
Please reply today.
--
Greg Fisher
Truth and Falsity
truthandfalsity.com
The Credit Scoring Site
creditscoring.com
PO Box 342
Dayton, Ohio 45409-0342
mobile/text 937-681-3224
Follow the activity of Item #2004U using that hashtag.