Conflicting credit score and jobs information on credit.com
One item refers to credit scores in employment background checks; another states reports sold to employers do not contain scores
| By Greg Fisher
Bad Credit? A Boss' Advice for Getting the Job http://t.co/ZAfL98O3 via @sharethis

— Steve_Ely (@Steve_Ely) October 3, 2012
Bad Credit? A Boss's Advice for Getting a Job: http://t.co/93YFS8Gu by @mitchelldweiss

— Credit.com Experts (@CreditExperts) October 3, 2012
Bad Credit? A Boss' Advice for Getting the Job http://t.co/4aJYdaCj

— Liz Pulliam Weston (@lizweston) October 3, 2012
The item they all link to falsely states, "If you're applying for a job that requires a background check (credit bureau report, FICO score) and if you're having difficulties right now or have experienced them in the recent past (closed accounts, charged-off balances, bankruptcy), I strongly urge you to have a candid discussion with your interviewer before the report is ordered."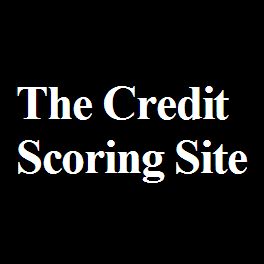 Employers don't use credit scores. Even credit.com, itself, truthfully states: "Our reader's question brings up an important subject that is often misrepresented and grossly misunderstood: the use of credit scores by employers for employment screening purposes. With how often this myth is perpetuated by the news media, celebrity personal finance experts, and even government officials and legislators, it's easy to understand why there's so much confusion around the subject."
.@MSN_Money, it is nice to meet you. For my next trick, I will make a your web page disappear. http://t.co/oqYCCTUIJB #journalism

— Greg Fisher (@creditscoring) November 8, 2013
.@Adam_K_Levin This page still says "eyeball your credit score" (right column aside "RECENT ARTICLES"). http://t.co/KZpajBPOFC What's wrong?

— Greg Fisher (@creditscoring) November 25, 2013
.@Rod_Griffin Really? Then why does your and the Sheriff of Nottingham's website say employers consider credit scores? http://t.co/XgI54Kat

— Greg Fisher (@creditscoring) September 28, 2012
.@LizWeston is hosting a live video chat on "Credit Myths" on DEC 13. http://t.co/4U0UjoQLzO w/ @GerriDetweiler @JohnUlzheimer @MaxineSweet4

— Experian (@Experian_US) November 22, 2013
There is enough blame to go around.