Influence > Consumer advocates > PIRG > Employers


U.S. PIRG fails to prove employers use credit scores
And demonstrates a lack of knowledge regarding statehouses
11/24/2010
See USA Today on employers using credit scores, Part 2.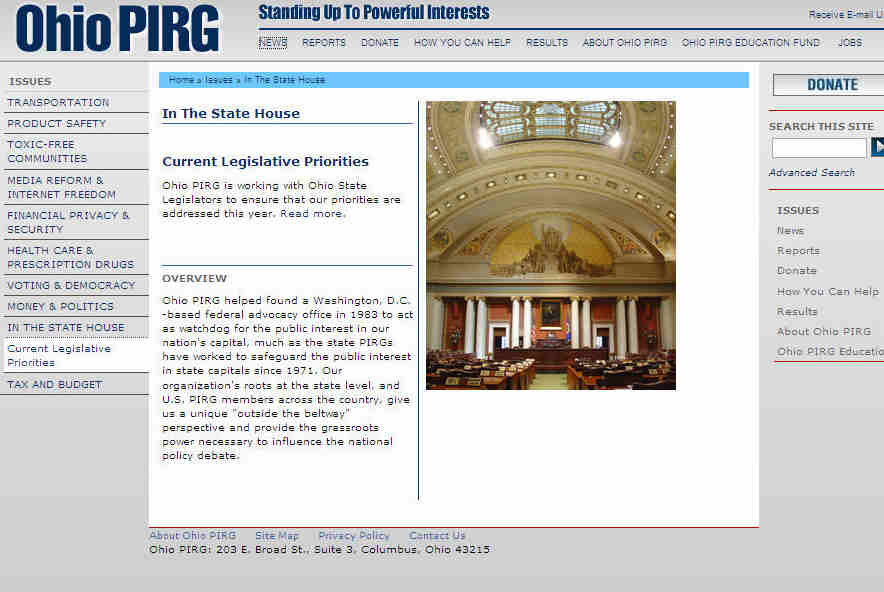 (Note: The highlight is PIRG's)
A year later, it matters. After an email exchange with creditscoring.com, this appeared on Credit.com: "In the original version of this story Ed Mierzwinski of U.S. PIRG was quoted as saying that employers frequently check credit scores of job applicant[SIC]. That is incorrect. Employers are not permitted to check credit scores. They are, however, permitted to check credit reports, and many do. Mr. Mierzwinski says he believes he did say 'reports,' not scores."
April, 1997: "Information on how to obtain one's credit score is suspiciously absent from your site. How do I get mine?"

"And we're not running a game show. I mean, we're evaluating risk. We're not trying to have people get--achieve the highest score."

"Fisher is a fan of going by the book and then beyond it."

"He beat the scoring proponents to the punch by scooping up the web address http://www.creditscoring.com, from which he launches often strident, sometimes wacky, but usually well-documented attacks on the credit-scoring concept and the industries that support it."

Realty Consumers Empowered By Online "Peoples" Court - "His Web site CreditScoring.com helped him-- and millions of other consumers-- extend fair credit reporting rights to credit scoring information."

"Fisher operates the www.creditscoring.com Web site, which skewers the secrecy of the credit bureaus and Fair, Isaac." - The Detroit News

"CreditScoring.com is an exceptionally-interesting site that offers news and information regarding credit scoring and-- really-- the entire credit process."

"'Garbage in, garbage out,' says Greg Fisher of Dayton, Ohio, who runs two Web sites on the subject, creditscoring.com and creditaccuracy.com."